Blue Bend
Bruce Crawford and I started our day on the Blue Bend trail at Cumberland Falls State Resort Park.  The trail begins across the river if you are at the visitor's center, cross the bridge and there is a parking area on the right.  The trail begins just short of the parking on the left.  This is a 4.3 mile loop that should take around 3 hours depending on your level of comfort.  No dogs are allowed and maps are available at the gift shop.
The trail began with a slight climb to the top of the ridge at about half a mile from the trailhead.  The trail is well maintained with the exception of one downed sign but the direction of the trail from there was very obvious.  The trail will also be marked with blue paint and the number 10 as it is trail #10 at Cumberland Falls State Resort Park.
The Gorge, often referred to as the Rockies of Kentucky offers some of the most scenic trails you can find in the area. On top of having some of the best views, it also contains an enormous amount of trails including part of the massive 268 mile Sheltowee trail. This article focuses on the area surrounding the Auxier Trail, and includes the Aux. Brank Trail, Double Arch Trail, and Courthouse Rock Trail. Hit up the Read More link to read about my experience and find the links for maps, gps, pictures, and resources.
This will be the second and last of my California post (at least for a while).  Once again I will just be sharing some brief thoughts on these places and how they compare with Kentucky trails.  So during this post I will cover Annadel State Park # 2, Angel Island, and Mount Tamalpais State Park.  As in the first Cali post I will add a link on each place so if you want to research more for trip planning or whatever you can do so.  Let's get started.
Annadel State Park
Once again my brother and I embarked on a five mile trail run which led us to Lake Ilsanjo which is the body of water that you see in the picture above.  The trip to the lake was all up hill for about 2.5 miles which made it tough for running but the views offered as forest turned into grassland and as you reached higher elevations and could see most of Santa Rosa down below.  As far as wildlife goes, Turkey and Deer will be the most common but on occasion Jackrabbits and Rattlesnakes will make their presence known.  The lake makes for a perfect midpoint as it would be an excellent place to stop and eat or do a little fishing.  The return trip relied mostly on a fire road but never lost that trail feeling.  This part of the trip is all downhill and can be completed really quickly.  How does this area compare to Kentucky trails, well, it offers a lot of different trails which makes it comparable to areas like Daniel Boone National forest.
http://www.parks.ca.gov/default.asp?page_id=480
Angel Island State Park
The largest island in San Francisco Bay once used for military installations now is a haven for hikers, bikers, and boaters in the bay area.  This trail leads to the top of Mt. Livermore which provides amazing views of the city, Alcatraz, and Golden Gate Bridge.  The hike up started with a lot of stairs which can be tiring but soon turned into a peaceful, gradual climb that did not serve to be much of an obstacle in making your way to the top.  At the top they have picnic tables and benches in a marked off area that allows for time to rest as well as getting in some great pictures.   We returned the same way we came up to make it about a 4 mile hike,  not too bad allowing us to finish in a little over two hours making it back down in time to catch the ferry across the bay.  All in all it was a good trail, not my favorite of the trip but it did provide me with some great views and even better memories of the area.
Mount Tamalpais State Park
After seeing this mountain all week driving north and south on Highway 101 my curiosity eventually got the better of me.  On my last day my brother and I took a little time to head to the top of this mountain.  With an elevation of 2,571 feet it may not be the highest peak around but you will be hard pressed to find better views from the top.  I was able to see Mt. St. Helena (which is 52.4 miles to the north) and Mt. Diablo (40+ miles away) to the south.  All typical icons of the bay area can also be seen as long as the weather permits.  It is a climb to the top at times crawling over open rock to keep with the trail and then at the top you will find dizzying heights as you look down to the bay area below.  This one is not for everybody as I would list it as a difficult trail.  Kentucky trails don't match the elevation change as many places in Kentucky start from a much higher elevation above sea level.
http://www.parks.ca.gov/?page_id=471
As this is my last day in California I will return to posting about Kentucky trails as well as offering some guest authors to share their experiences and trails.  So I look forward to returning home and seeing you on the trails.  Happy Hiking.
I realize that the site is titled Hike Kentucky and the following post is about California and some of the trails and places to see and hike out on the North Shore but since I was making the trip I figured there would be things that I would want to share with you.  This will be the first of 2 installments about my travels along the North Shore of California.
Annadel State Park
For the first time hitting the trails in Santa Rosa, California it was going to be my brother (Jared Smith) and myself doing a little trail running.  Annadel provided some beautiful scenery along with some tough climbs.  This trail covered rocky outcroppings, grassy open areas, dark forested areas made even darker by the moss hanging from the tree.  All in all we did about 4.5 miles which is a little lengthy for a trail run but the cool weather and wonderful scenery it was well worth the extra workout.  So it's off to an excellent start for my California North Shore Tour.  The links provide more information on the parks listed.
http://www.parks.ca.gov/?page_id=480
Point Reyes National Seashore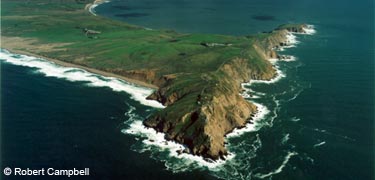 What my family and I did during our trip to the seashore was a 1 mile hike out and back.  I know that it doesn't seem very impressive but during that one mile we had a .4 mile walk uphill followed by 302 steps downhill to a lighthouse and a great view of the Pacific Ocean.  The 302 steps back uphill is enough to leave most people winded.  This was just the tip of the iceberg of what Point Reyes has to offer, there are enough hiking trails out here to keep the most dedicated hikers busy for weeks, unfortunately I had only a few hours.
Armstrong Redwoods State Nature Preserve
When one thinks of Northern California they immediately think of giant redwoods so large that you can drive through.  Well that's not exactly what Armstrong offers but the Redwoods found here are very large including Parson Jones which stands 310 feet tall, diameter of 13.8 feet and has an approx. age of 1300 years.  This is the enchanted forest you see in movies.  The trail we took was easy walk through the enormous Redwoods,  it was a trail for all people to enjoy as I was joined by Eddie, Ruth, Jared, and Lauren Smith (my parents, brother, and sister in law).  A lot of trees had hollowed out points at the base that were large enough for several people to stand in and deep enough to be completely dark inside.  According to my brother (Jared Smith) these look like the entrance to Narnia so I did not venture to close:).   This park offers several miles of trails which hopefully I will be able to make a return trip before I leave, we'll have to wait and see.
Granted, hiking for most people means getting away from things like phones and such. But for those that decide to venture with their gadgets, I've come across a couple that make for great companions. Today's feature covers a couple of iPhone apps that are must haves for your next outing.
About the iPhone:
The iPhones lends itself to hiking due to it's built in GPS features and the apps that utilize those features, but not without caveats(of course). While the GPS in the iPhone is a sturdy mechanism, you will find that if you are going to be covered by extremely dense forest the data won't be as reliable. Most apps will continue to poll the GPS until a usable signal is found and continue updating your travel, making for a realiable map in the end.
App #1: Runkeeper
Note: Runkeeper comes in two flavors. Free, which is free and ad supports. And Pro with costs $9.99 with no ads. RunKeeper Free RunKeeper Pro(Links open in Itunes) RunKeeper.com Read the rest of this entry »
For those who live between Danville and Lexington who want a rather quick hike that offers a good view and challenging terrain than here is one for you.  Tom Dorman State Nature Preserve off of Highway 27 just south of the bridge crossing the Kentucky River.  We (Scott Walker and myself) completed the roughly 2 mile hike in under 1.5 hours still taking time to take in the sights and venturing off on side trails.
The trail begins and ends on both sides of the parking lot as it is a loop.  Start on the right side of the parking lot the trail is a gentle downhill slope.  Some trail guides I have seen label this as a moderate trail and at the halfway point I was wondering why, but as they say what goes down must come up…..or something like that.  Anyway at the halfway point you come to the Knight's Ferry Loop which will take you down beside the Kentucky River.  Normally I enjoy hiking in shorts but for this one I would recommend pants as the area down near the river was teeming with plant life and most of it rubbing against your legs as you walked. Read the rest of this entry »
This trail is a 6.6 mile loop that took us (Faneshia Mcpherson, Scott Walker, and myself) about 3.5 hours to complete while taking time to take in the sights and all the wonderful views that are available on this hike. This would be what I would consider a moderate trail as there are times when you are climbing but usually these are short lived followed by level hiking or a beautiful place to rest.  Dogs are allowed as long as they are leashed…..that is except for one.  As we began our hike there was a very friendly dog that began to follow us and for the first part of the trail until it split east and west we were trying to get the dog to return to the trailhead were we figured it's master had left it.  So noticing it's large tag I had to check it out and it said "My name is Tillie, I am not a stray, I belong to the house next door, Let's go for a hike!"  Unknowingly we had been trying to shoo away our personal trail guide.  Tillie was worth the trip as she stayed with us for a large part of the hike until she left to help a mother and her son who we met on the hike.  Some of the other features that this trail offers are:
So I know that I said my next post would be after another hiking trip but two sites were brought to my attention by some friends of mine and I thought they needed to be addressed. Both of these sites have pros and cons but both can also be a helpful resource to Kentucky hikers.
The first of these sites is
http://www.backpacker.com/
. Jody Elliot clued me in to this site yesterday and I found it to be very helpful for everything from finding topographical maps of trails to helping find what gear is best for me among many other things. This is the site of Backpacker Magazine. The only downside to the site is the lack of Kentucky trails. The five trails offered are:
· Sal Hollow Loop (Mammoth Cave National Park)
· Auxier Ridge Trail (Red River Gorge)
· Knobby Rock Loop
· White Rocks Hike (Cumberland Gap National Park)
· Wilderness Road Trail (Cumberland Gap National Park)
Along with topographical maps of all the trails this site also provides GPS coordinates for those who have such resources at the fingertips. All in all I will be visiting this site very often for tips, new gear ideas, and to read stories of other hikers from around the world.
The next site that was brought to my attention is
http://kygeonet.ky.gov/kytrails/viewer.htm
Scott Walker sent me this site via Facebook after seeing my comment about lack of maps on the web. This map does a lot of really cool things including showing some of the hiking trails in Kentucky along with some other trails used for Motorcycles, Mountain Biking, Equestrian use and ATV trails. This could be very useful to find trails around your area that you did not know exist. It does not however provide the names of trails so more searching will need to be done. It also does not have all the trails that can be found, it has some of the major ones but not all.
In summation
http://www.backpacker.com/
has huge amounts of information but only 5 trails in Kentucky,
http://kygeonet.ky.gov/kytrails/viewer.htm
has lots of trails but no names which can be problematic. If anyone has any other sites they would like me to take a look at or if you know of a great site for Kentucky hiking let me know. So as always, Happy Hiking.
As this is my first post, I feel obligated to give you a little information on me and why I'm doing this, I am 26 years old and enjoy being outdoors. One thing that I have found is that most hiking trails in Kentucky aren't very well documented for the average person to obtain information on some of the less popular, but great trails of Kentucky. My profession is Education as I am a teacher at Bate Middle School, but I am not a professional in this, just an average person who is willing to give his opinion on some of the trails that I have hiked. So let's begin.
Today my friend and I hiked 4.5 hours on approximately 12 of the 17 miles of hiking trails offered at
Taylorsville
Lake Sate Park. The reason I say approximate is because the markings on the trails were good, but not consistent with the map I was given at the visitor's center. The trails can be found on Possum Ridge that follows the shoreline of the lake and has many nice lake views. These trails are also available to equestrians and mountain biking and it will be obvious once you hike through the first part of the trail where there is only hoof prints and standing water. Dogs are also allowed as long as they are on a leash.
Originally we had planned on completed the 4-6 mile Possum Ridge Trail, the trail head was well marked, so we were confident as we began. The first split in the trail we came to gave us a trail that was not on the map at all and the only option was to continue going straight. We took the posted option, and that was the last we saw of the Possum Ridge Trail for the next two hours. As we continued, the trails were very well marked even though some were not on the map. As you hike these trails you are likely to see deer, turkey, and many types of birds, although today we only saw deer as we were standing in the parking lot. These trails had their shares of ups and downs with times when you were walking along level ridge tops and then at the bottom of marshy valleys. All was well until we saw a sign that said Marshy Bottoms. We chose to continue down into the bottoms and once we arrived at the bottom of the hillside we realized that there was no lie in the labeling of the trail. It was certainly marshy as we walked between high grasses and standing water. This lasted about 300 yards and as we joked about the possibility of trench foot we came to the end of the Marshy Bottoms and both had never been so glad to start climbing a hill again!
All in all this was a good trail that provided us with many good memories as well as a good workout. Difficulty wise I would say this is a moderate trail. Easy without the Marshy Bottoms. I give this trail 3 of 5 stars.
I will try to also provide pictures for future posts and will post after my next hiking trip. Please feel free to leave comments as long as they are clean and concerning hiking in KY. So until then, Happy Hiking.