I realize that the site is titled Hike Kentucky and the following post is about California and some of the trails and places to see and hike out on the North Shore but since I was making the trip I figured there would be things that I would want to share with you.  This will be the first of 2 installments about my travels along the North Shore of California.
Annadel State Park
For the first time hitting the trails in Santa Rosa, California it was going to be my brother (Jared Smith) and myself doing a little trail running.  Annadel provided some beautiful scenery along with some tough climbs.  This trail covered rocky outcroppings, grassy open areas, dark forested areas made even darker by the moss hanging from the tree.  All in all we did about 4.5 miles which is a little lengthy for a trail run but the cool weather and wonderful scenery it was well worth the extra workout.  So it's off to an excellent start for my California North Shore Tour.  The links provide more information on the parks listed.
http://www.parks.ca.gov/?page_id=480
Point Reyes National Seashore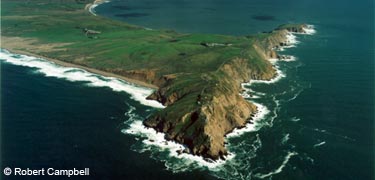 What my family and I did during our trip to the seashore was a 1 mile hike out and back.  I know that it doesn't seem very impressive but during that one mile we had a .4 mile walk uphill followed by 302 steps downhill to a lighthouse and a great view of the Pacific Ocean.  The 302 steps back uphill is enough to leave most people winded.  This was just the tip of the iceberg of what Point Reyes has to offer, there are enough hiking trails out here to keep the most dedicated hikers busy for weeks, unfortunately I had only a few hours.
Armstrong Redwoods State Nature Preserve
When one thinks of Northern California they immediately think of giant redwoods so large that you can drive through.  Well that's not exactly what Armstrong offers but the Redwoods found here are very large including Parson Jones which stands 310 feet tall, diameter of 13.8 feet and has an approx. age of 1300 years.  This is the enchanted forest you see in movies.  The trail we took was easy walk through the enormous Redwoods,  it was a trail for all people to enjoy as I was joined by Eddie, Ruth, Jared, and Lauren Smith (my parents, brother, and sister in law).  A lot of trees had hollowed out points at the base that were large enough for several people to stand in and deep enough to be completely dark inside.  According to my brother (Jared Smith) these look like the entrance to Narnia so I did not venture to close:).   This park offers several miles of trails which hopefully I will be able to make a return trip before I leave, we'll have to wait and see.